Services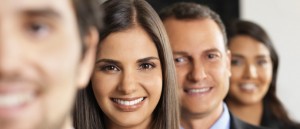 Acuity Partners understands the value of people in achieving business performance.
We provide solutions to business through partnership and consulting around the key areas of delivery – people, planning and performance; "by developing clarity and insight, we deliver outcomes".
Our extensive networks, experience in Recruitment, Human Resources, Workforce Planning, Retention, Employer Branding and other key business areas make us the ideal partner for your business needs.
Our core methods of transparency, tailored processes, consultative and intuitive behaviours and our innovation in identifying and sourcing talent is market leading.
We offer greater value through enhanced service delivery, market intelligence and flexible cost models.
Call us today to set up a no obligations conversation to understand how we can help you attract and retain the best talent, plan for the future and get the most out of your current resources – while managing risk.
Specialties
Recruitment, Workforce Planning, Process & Policy Development, Retention