perform

at your best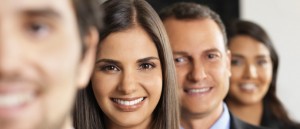 Acuity Partners understands the value of people in achieving business performance.
We provide solutions to business through partnership and consulting around the key areas of delivery – people, planning and performance; "by developing clarity and insight, we deliver outcomes".
Our extensive networks, experience in Recruitment, Human Resources, Workforce Planning, Retention, Employer Branding and other key business areas make us the ideal partner for your business needs.
Our core methods of transparency, tailored processes, consultative and intuitive behaviours and our innovation in identifying and sourcing talent is market leading.
We offer greater value through enhanced service delivery, market intelligence and flexible cost models.
Call us today to set up a no obligations conversation to understand how we can help you attract and retain the best talent, plan for the future and get the most out of your current resources – while managing risk.
Specialties
Recruitment, Workforce Planning, Process & Policy Development, Retention
read more
connect

with the right people

Executive consultant: Shannon Bottrell
Shannon is a passionate and driven individual who recognizes the importance of ethical, professional and technically proficient recruitment.
Shannon believes in supporting clients and the relevant markets to strive for best practice in recruitment through ensuring ongoing continual learning in discipline / industry specific technical competencies, interaction with appropriate industry bodies, facilitating networking and educational seminars and our support of identifying and transitioning talent into particularly candidate short markets.
With a high level of commercial acumen and a "think outside the box approach", Shannon believes in developing long term partnerships and mutually beneficial relationships with clients and candidates alike.
Specialties:
Procurement – Specifically for Defence, and heavy industry sectors such as Oil & Gas, Energy & Utilities, Engineering, EPCM, Resources & Mining, Construction and associated industries.
Technical Recruitment
Accounting & Finance Recruitment
Supply Chain / Logistics
Managing Recruitment in: Melbourne, Adelaide, Brisbane
read more